CNC Machining for the Defense Industry
From the very beginning, the military has been one of the primary markets for tight-tolerance CNC machining. In no other market segment is there such a great need for high-precision, high-quality parts – whether for aircraft, small arms, or radar, or so on. In this article, we discuss how CNC processes relate to the defense industry.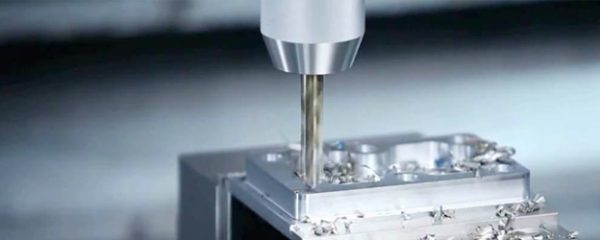 What is CNC Machining?
CNC machining is a production method in which industrial equipment and machinery are controlled by computer software that has been pre-programmed. From grinders and lathes to mills and CNC routers, the method may be utilized to manage a wide range of complicated gear. Three-dimensional cutting operations may be completed in a single set of instructions using CNC machining.
This process works with a wide range of materials, including metals, plastics, wood, glass, foam, and composites, and is used in a variety of industries, including large CNC machining, telecommunications parts and prototypes, and aerospace parts, which require tighter tolerances than other industries.
What is the Best Practice for Production Practice for the Defense Industry?
Modern industrial software implemented in the process of multi-axis CNC machining boost flexibility, output, and precision in turning applications, lowering costs and increasing productivity. In-X Machine can expedite multi-axis CNC defense industry machining production thanks to advancements in safety and speed.
Military Use-Cases for CNC Defense Industry Machining
Weapon parts: Triggers, bolts, and barrels, for example, require the extraordinary accuracy that this technology provides. CNC machining is used by firearm makers to create the crucial pieces that make up their weapons. This guarantees that each gun is accurate and consistent.
Aircraft parts: The defense industry's largest absorber sector is the manufacture of aircraft and helicopter parts. As is the case for the industry as a whole, aircraft manufacturing has a strong focus on saving lives, which requires precision tools that work in all circumstances.
Vehicle parts: As in the automotive industry, CNC machining processes are important in the military and defense industries for manufacturing and supplying parts. Interior panels, starters, cylinder heads, drive axles and transmissions are among the most commonly manufactured parts. In addition, and of particular importance to military machines, CNC machining enables the production of highly customized parts.
Prototyping: CNC machining is one of the most efficient methods for producing prototypes of components for tools, weapons, and machines used by the military. CNC machines make it easy and fast to produce a designed prototype – no mass production is required. In addition, multiple versions can be produced at the same time, which can then also be quickly modified.
If you are a defense contractor looking for a reliable CNC machining partner who can deliver high quality over the long term, contact our team at IN-X Machine. We will be happy to support you in programming, prototyping, and series production. Our ISO 9001-2015 based operations and 11,000 sq. ft. facility with state-of-the-art CNC equipment allow us to deliver products that meet the most stringent defense industry standards.